Most Popular Banners
728x90 | 468x60 | 234x60 | 120x600 | 160x600 | 180x150 | 120x240 | 200x200 | 250x250 | 300x250 | 336x280 | Non-Standard Sizes
Flash-Based | Maps | Scrolling Banners | Floating Banners | Toolbars | Pop-Ups | Text Links
Get your PID or GPID by signing up to Adult FriendFinder's affiliate program. Then enter your PID or GPID in the box below. Optionally enter a SUB PID of your choice (any text string) if you want to track the sales that come specifically from adultxxxdate.com. Click the Update button to update all your banner codes with your PID/GPID (and SUB PID) and then copy and paste these banner codes directly into your website.
Most Popular Banners
Flash Based (728x90)
Scrolling Banner (728 x 90)
Static Gallery (468x60) - 6 Members without title, handle, age or gender
Scrolling Banner (300 x 250)
Static Gallery (300x250) - 6 Members with their title, handle, age and gender
Map Banner (300x250)
Static Gallery (120x600) - 5 Members with their title, handle, age and gender
Map Banner (120x600)
Flash Based (160x600)
Map Banner (160x600)
Vertical Banners (120x240)
Map Banner (120x240)
Scrolling Banner (250x250)
Map Banner (250x250)
Map Banner (336x280)
Floater Ads
These message boxes pop-up in the bottom right hand side of the user's web browser
Vertical Match Alert Banner - Small (106 x 235)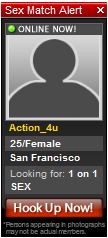 Vertical Match Alert Banner - Medium (130 x 345)

IM Chat Banner - Small (201 x 116)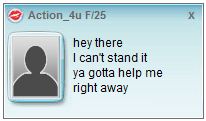 IM Chat Banner - Large (233 x 160)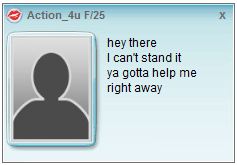 Flash Based (750x270)
Flash Based (300x250)
Scrolling Banner (728 x 250)
Anchor Banners - Toolbar Chat Banner (See Bottom of Page for Example)